(Concepts, Resources, and Script Sneek Peek!)
Heyo! You found a not very hidden page! Look around, enjoy some bonus stuff.
You can find some concepts, plans, my process, and a sneak peek of the first episode.


Planning Book Scans
(Click for Zoom In)
Most of these sketches are very outdated when it comes to lore. But they are still used for future ideas.
Concept Scene Layout for Episode 2
Model Design Process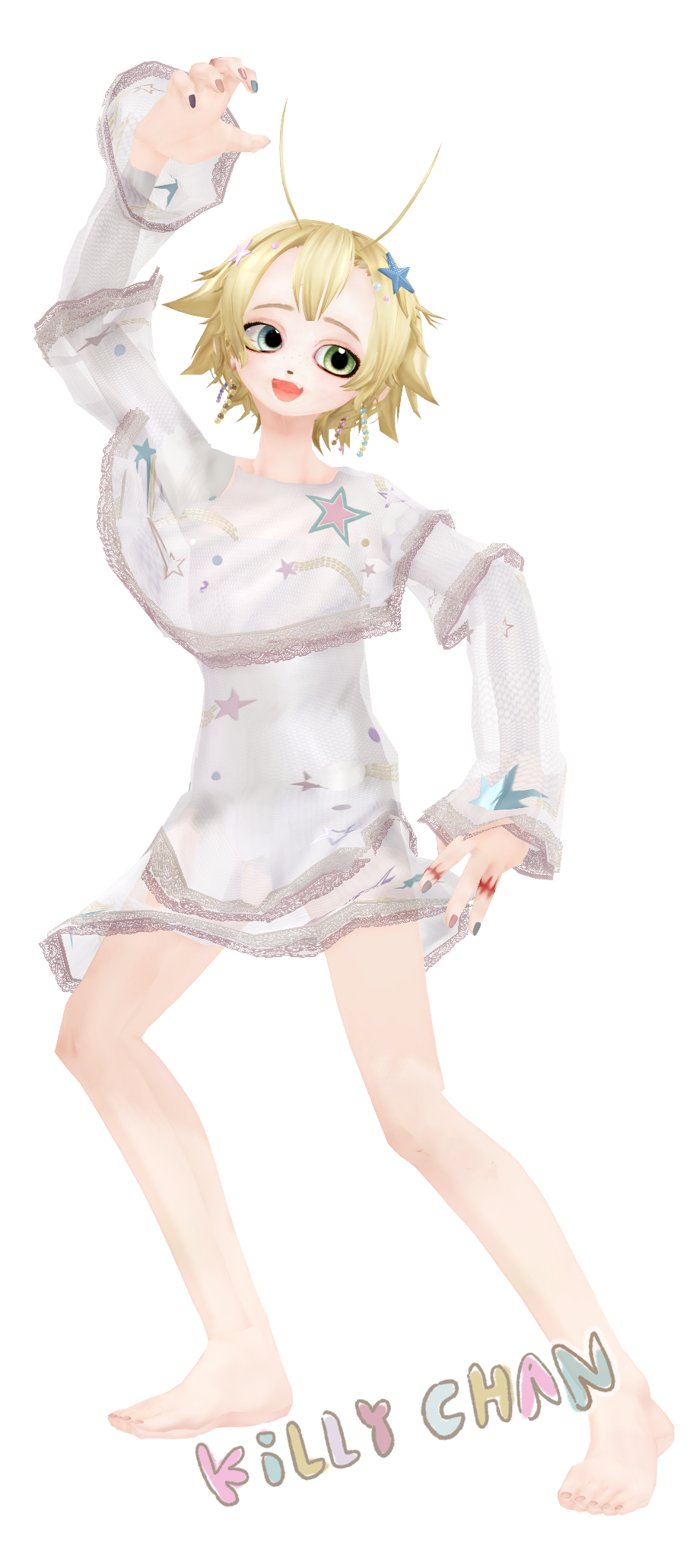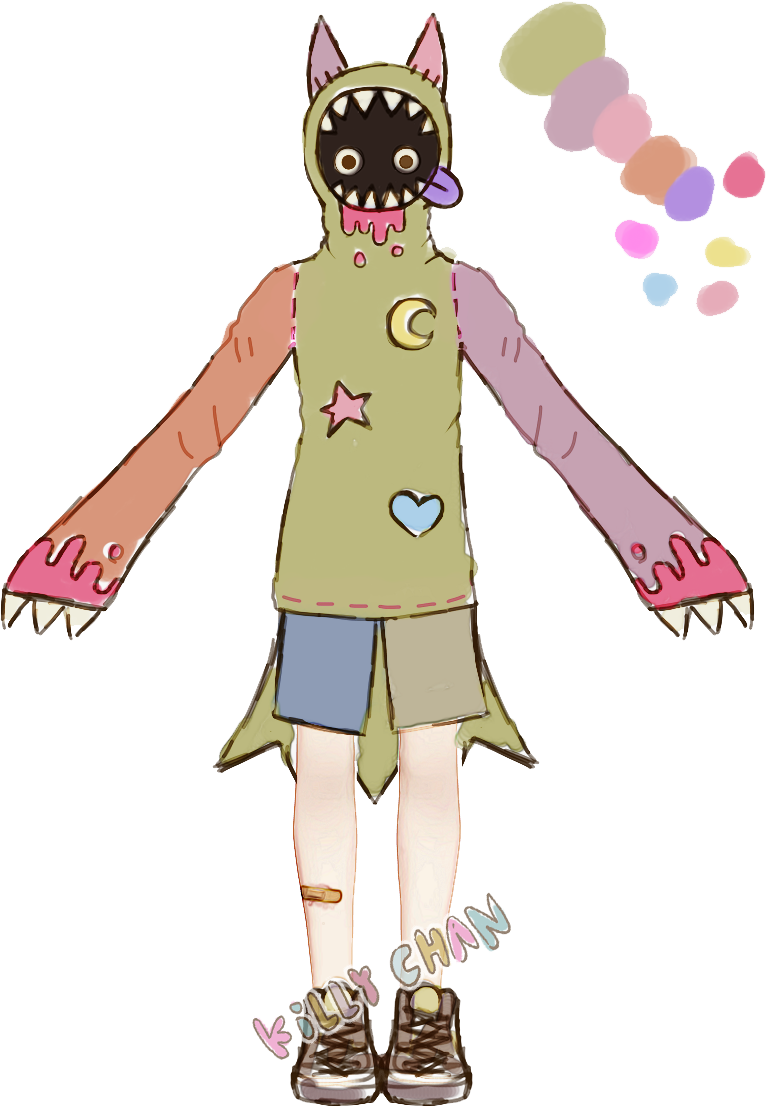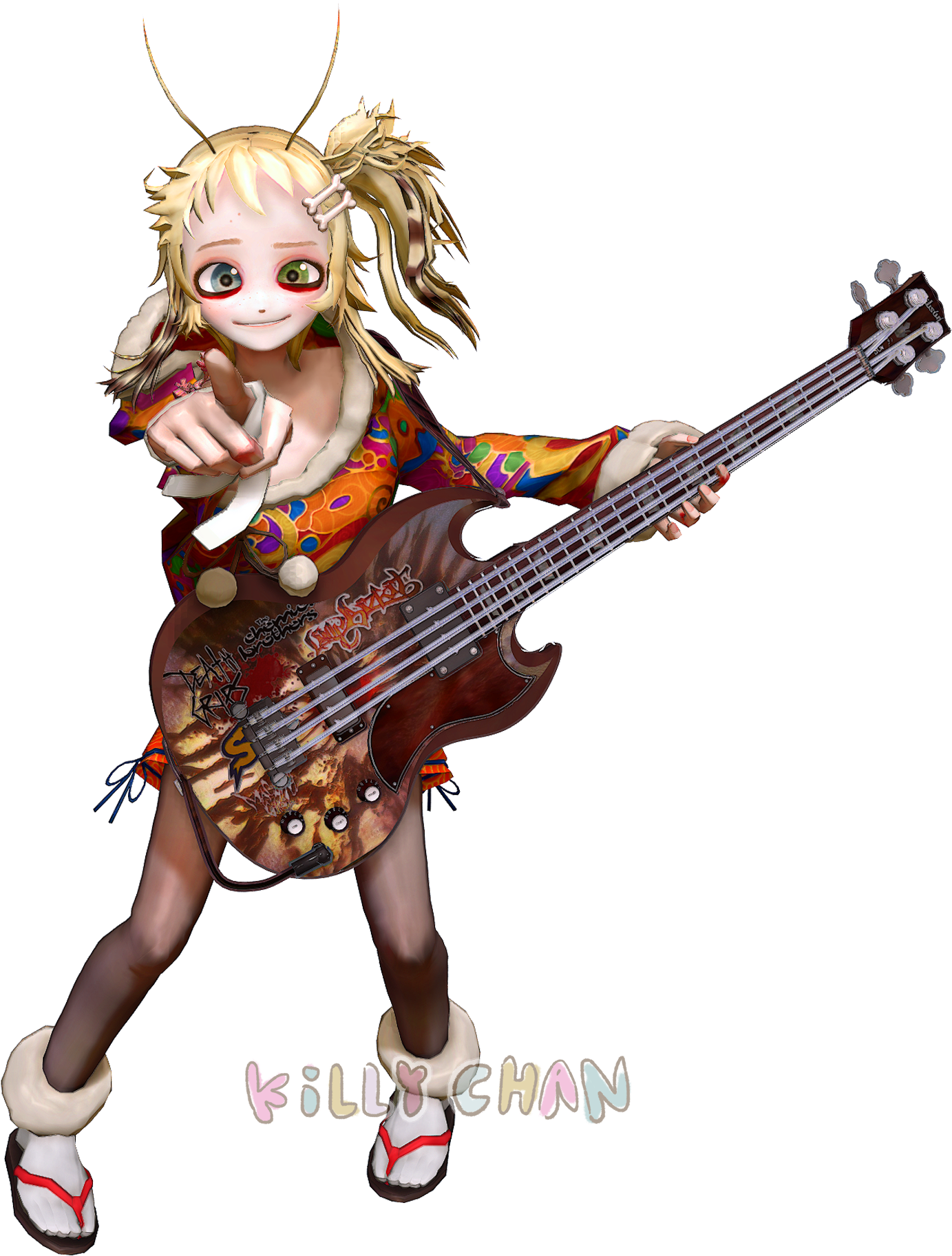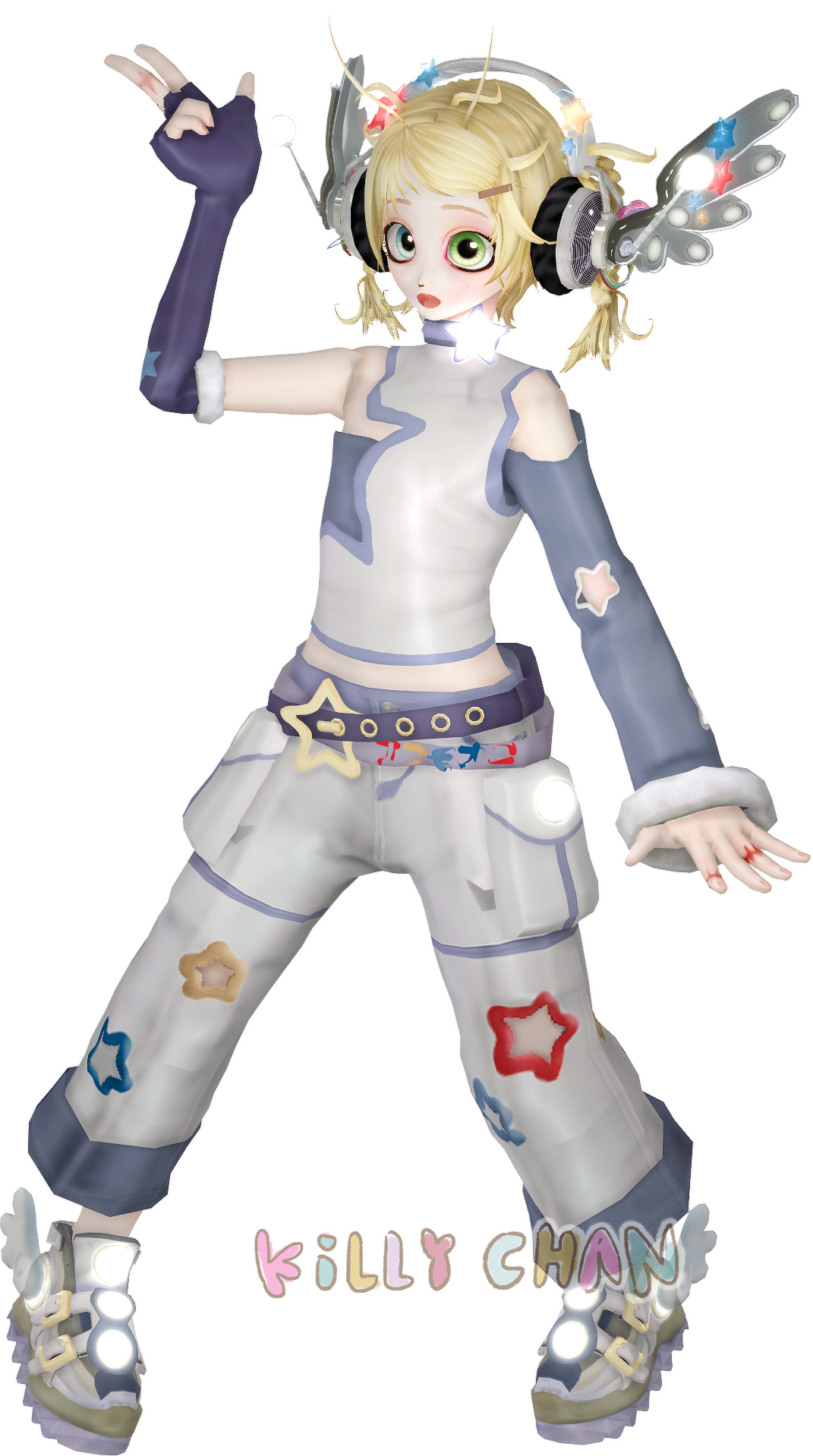 Like everything else in the process, the final result can be very different from the initial idea.
But I'm glad with the outcome even if not everything could be implemented into the final product.
I'll be honest, I've redesigned Killy atleast 6 times before I got an outfit I was finally happy with. When you know your character well and their fleshed out with a clear personality, you may find it easy to create outfits that fit them. This made me worry about Killy's personality. I know it fine but am I able to reflect that into her appearance? ♡
Taking a 2D sketch and recreating in 3D is a difficult curve. To help me get the face right, I create a guide to overlay while in the VroidStudio Program. And it works wonders! ☆
Music Video planning is also a hard obstacle to over come. Sometimes ideas just dont generate. I listen to a song over and over again trying to think of visuals that go with it. Sometimes it goes super smoothly and I have the entire storyboard in my head! Often, I only have little concepts.
"What programs do you use???"
Most of the process is done in Metasequoia 4 and PMX Editor! PMX Editor is a Model Editor made for MikuMikuDance which is the freeware animation program I use. With Vroid Studio I create the base of the model. I get free 3D Models and resources from site such as DeviantArt, The Model Resource, and 3D Warehouse. All these sites have 3D models free for personal use. For Models from Model Resource and 3D Warehouse I have to rig them myself and all the textures are edited.
>
Custom 3D Rooms
Using SweetHome3D, Metasequoia 4, and PMX Editor, I put together the scenes! I actually start by making a rough layout in Roblox Bloxburg. Then I recreate that layout in SweetHome3D where I can add furniture, doors, and windows. I then export it and put it in Meta4. The process can start to get slow if I use heavy models and my computer can't process it well. But once fixed a bit and exported out of Meta4 I import it into PMX Editor and the rest goes smooth!
SUPERMARKET Episode 1:"How to Be Super Funny" (The first 10 Pages of Episode 1 Script)
EPISODE 1: "How to Be Super Funny"
Synopsis: Evan and Sam are leaving to help Evan's mother move out of her old house. They will be away for a week as she lives in another province. Evan puts Cookie in charge, mostly to test him and see if he can even do it. Meanwhile, Killy is having troubles at school with a bully and with the parents away, she finds the opportunity for Cookie to help her fight him off.

FADE IN:
EXT. THE HOUSE - DAY
We see Cookie and Sam in the driveway fit a few things into the trunk of the car and close it.

CUT TO:
INT. THE HOUSE - MUDROOM - DAY
Cookie and Sam enter the house so everyone can say goodbye. Evan and Sam get ready with their carry ons.
Cookie pretends to dust off his hands to signify his work and joins the other three siblings standing across from Evan.

EVAN
If you can...please try to get to bed by ten?

SAM
And if anything happens just light your candle.

EVAN
-and! Remember to light out any candles before you leave the house or go to sleep...

CHUCK
Yeah, yeah we're not babies!

EVAN
I know... we should be back in a week- oh and, Chuck, here's your inhaler,

From a fabric bag he hands Chuck his inhaler as he continues.

EVAN
Killy, here's your melatonin and gummy vitamins. One a day, alright?

Killy nods as Evan hands her two plastic bottles.

EVAN
And Ted,

He looks a bit more serious as he reaches deeper into the bag.

EVAN
Here's my swiss army knife.

Killy and Chuck gasp in jealousy. Ted admires it in his hand.

KILLY
Aw man!

CHUCK
Huh, what?

Chuck looks back and forth, almost in disbelief and confusion.

TED
Woah, cool!

Ted opens the knife to display many useful tools.

EVAN
Alright, calm down. It's only for emergencies.

SAM
Let's hurry before traffic gets bad.

Sam heads outside with Evan to follow. Before he leaves he turns back to the siblings.

EVAN
Also, Cookie is in charge.

CHUCK
What?! Why Cookie??

EVAN
Because he's the oldest! And I want to test him. Bye, love you!

Evan closes the door and they're on their way. Cookie stands behind the three siblings with a blank stare. He knew he was being put in charge but the eyes of his younger siblings does not put him at ease. He looks at them almost with guilt.

TED
Great, we're gonna starve and die.

The siblings all turn around to look at Cookie.

CHUCK
Cookie, do you even know what humans eat?

COOKIE
I dunno, cake?

KILLY
Cake! You got it, thank goodness! Especially strawberry shortcake, okay?

Cookie writes it down in his notepad while nodding, looking determined. There is some silence while he writes until he is finished. He looks up from his notepad to the group.

COOKIE
What's melatonin?

CUT TO:
The music video for "How to Be Super Funny" plays.

CUT TO:
INT. THE HOUSE - KILLY'S ROOM - MORNING

The screen is black and slowly fades into the scene. We see Killy sleeping peacefully when from the corner of the screen, Cookie creeps in.

COOKIE (Whispering)
Killy! Hey, Killy.

Killy slightly opens her eyes looking very tired.

COOKIE
WAKE UP THE HOUSE IS ON FIRE!!!!

Killy lets out a scream as she stumbles out of bed and falls on the floor.
COOKIE
Kidding! Good morning! Next person!

He sprints out of the room and up the stairs. We see from the door frame Chuck walk by. You can assume by his appearance that he was woken up the same way. He looks up the stairs as in the distance from upstairs you can hear a door almost slam open.

COOKIE
TED WAKE UP THERE'S A TORNADO!!!!

TED (Scream cut off)
AAAAHH!!!!!

CUT TO:
KITCHEN

Chuck and Killy are already seated at the kitchen island watching Cookie prepare something. They're both eating cereal. Ted, rubbing his eyes, joins them. Cookie places paper bags in front of them, each with their names on them. The siblings look through the bags, a bit cautiously. Inside are a few random snacks, even sandwiches for each of them.

CHUCK
Not bad Cookie, you actually made us lunch!

TED
Hey the-there's a finger in mine!

Ted holds it up in disgust and fear. Cookie swipes it from his hand in a bit of relief. You can see his middle finger missing.

COOKIE
Thanks, I was wondering where that went.

The siblings exchange fearful and shocked looks.

CUT TO:
MUDROOM

The siblings are all dressed with their bags and are ready to leave for school. Cookie stands in the mudroom with them to say goodbye. He puts Killy's hat on her head and makes sure it's on tight like a child. Killy puts her hand on the door handle but then remembers something vital.

KILLY
Cookie, how are you gonna get us to school? You don't drive.

COOKIE
Huh? How do you usually get to school?

TED
Did Evan not tell you he drives us?

Cookie takes out his notebook and quickly flips through it. As he does you can see most pages are just doodles. He starts to look nervous and worried. The siblings look tired as they all lean waiting for his response.

COOKIE
Uhm, Uhm, oh!

The siblings' attention comes back wondering what he has in mind. They look a bit worried though.

CUT TO:
EXT. SIDEWALK - DAY

Cookie is now in travel form with the siblings on his back. He jumps up and down as he takes them to school. Chuck and Ted cheer and laugh while Killy holds on for dear life as they run and jump down the sidewalk and to school, fading away into the distance from the camera.

CUT TO:
INT. SCHOOL - HALLWAY - DAY

Killy is walking down the hallway trying to fix her hair, putting her hair clips back in after the wild ride when she sees her friend Chira. Chira is taking a few books out of her locker before class starts.

KILLY
Hey Chira! I left my phone at home, what time is it?

CHIRA
It's like 8 something? You're so early today!

KILLY
(Turns to the hallway) It's so empty! I wish I was early every day!

Suddenly, an arm comes in from beside her and smashes her into a locker.

CAZ
You're in the way, roach.

He walks off a bit smug, giggling to himself while Killy tries to get back up.

CHIRA
You better start running unless you want your face imprinted on the floor!

Caz looks back in fear as she yells this to him and runs off down the hallway after she finished her threat.

KILLY
Ugh, thanks.

CHIRA (Helping Killy get back on her feet)
He just doesn't know when to quit. Don't worry about it though. It's not your fault. He just wants to piss off Alfie.

KILLY
I guess I shouldn't tell him then.

CUT TO:
INT. HOUSE - KITCHEN

Cookie is washing dishes. He scrubs a plate with a sponge but a spot doesn't come off. He scrubs it again with more gusto, still nothing. He scrubs so hard with all his might he breaks the plate in half. He panics for a second observing how it split in two clacking the two halves back together. His eyes widen as he simply puts the two pieces to the side as if nothing happened. The doorbell rings.

CUT TO:
MUDROOM

Cookie opens the door to a lady with a briefcase. She has long straight cut hair and rectangular glasses. She looks a bit professional.

LADY
Good morning sir! Would you be interested in trying and even possibly buying some essential oils for your household?

Cookie, intrigued, leans on the door.

COOKIE
That depends, can I use these oils to grease myself up and slide down a tube?

He looks like he's explaining something important with his hands out and eyes kinda wide. The lady doesn't say anything and stares.

LADY
What?

COOKIE
What?

There's a bit of an awkward silence. The lady picks up her briefcase and opens it to display a few vials in pretty colors.

LADY
Uhm,I have these amazing oils with just the most relaxing aromas that can lead you to great health and peace! This one here has the potential to cure you of any chronic ailments!

She points to a lavender vial.

LADY
And this one can increase your intelligence by 65%! They can open your eyes and help you contain mindfulness.

She points to a peppermint vial. Cookie nods as if he knows what they're talking about while he reaches for his wallet.

COOKIE
How much?

LADY
I can give you both of these for 30!

Cookie hands her two tens and two fives and she hands him the vials. He opens the lavender one and takes a drink.

LADY
Sir! That's not how you-

COOKIE
Oh GOD! You could at least give it a better flavor! Tastes like soap! Ee-YUCK!

He starts gagging and coughing as he falls to his knees in front of her. She simply stares in disbelief.

CUT TO:
INT. SCHOOL - BATHROOM

Killy washes her hands, while Chira seems to be doodling something on a bathroom stall door.

CHIRA
Psst- Killy! Look! I drew a cat.

There is a slightly crude and simple drawing of a cute cartoon cat. It has the writing Meow! Meow! Around it.

KILLY
Woah! That's cool! But, Isn't that vandalism?

CHIRA
It's not vandalism if it's art, Killy. Besides, it's a message of joy to anyone who sees it.

Killy dries her hands and wipes them on her sweater.

KILLY
Then, let me draw something!

Chira hands the pencil over to Killy who rushes over. Killy looks deep in focus and doodles an equally goofy drawing of a bunny with the writing, "BE HAPPY NOW!"

CHIRA
Kinda aggressive...

KILLY
Huh?!

In worry, she looks back and forth at the drawing and Chira as if to figure something out.

CUT TO:
INT. SCHOOL - HALLWAY

They all sit in their favorite corner in the hallway. It's right by a window where the sun shines through and is usually not walked past often. They pick from fries and chicken nuggets. Alfie and Grub both eat their hotdogs while Killy eats the sandwich from her lunch bag. It's her favorite too, Strawberry Jam and Sliced Chicken. Chira seems to be playing something on her phone sipping from a thermos.

ALFIE
Hey, you ever burp and taste a food you know you haven't had recently?

Killy slowly turns to Alfie and backs away from him, a bit of disgust in her face. Hilda suddenly walks past them in the hall then stops.

HILDA
O.M.G. GUYS!

ALFIE
Hi Hilda, what's up?

HILDA
It's Caz! He's been picking on me all week! And he just stole the CD's I was gonna bring to the trade! He says that you have to get them back for me!

ALFIE
Hilda...

Alfie stands up and puts a hand on Hilda's shoulder.

ALFIE
Don't worry.

Hilda looks hopeful for Alfie to help her.

ALFIE
You can always buy new ones. :)

Hilda's smile turns instantly into a glare. She shoves Alfie's hand off her shoulder and kicks him in the shin.

ALFIE
OW!

HILDA
Pathetic! I'll just do it myself!

Hilda storms off while Alfie looks in shock, holding his kicked shin.

KILLY (a bit scared)
I-I guess we'll have to have the trade another time, but what are we supposed to do? C-Confront him?

ALFIE
(Shrugging) Something.